Company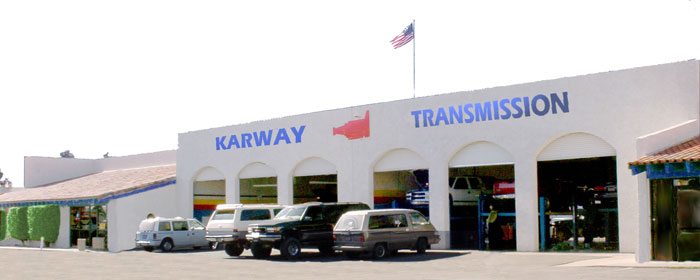 Welcome to Karway Remanufactured Transmissions! Serving Phoenix and the surrounding area for over 15 years.
Inventory to meet your needs. Dynamometer tested automatics. In-house technical support. No freight charge for core return (call for details). Trans-flush for cooler lines and inline magnetic filter included in price of unit. Nationwide warranty, 12 month or 12,000 miles (most two wheel drive). Extended warranty option, 36 month or 50,000 miles (most two wheel drive, additional cost). Easy mail-in Warranty activation card. Active member of... ATSG & ATRA, thousands of members nationwide for technical and warranty support.
Karway Transmission Factory has been remanufacturing automatic and standard transmissions since 1984. Our factory offers a complete line of O.E. Specific and High Performance Transmissions and Torque Converters for both domestic and foreign vehicles.
Karway transmissions are manufactured with the highest quality standards. All internal hard parts are inspected to insure quality standards are met. Karway transmissions use high performance clutches and bands, along with improved lubrication, modified valve bodies and custom torque converters. Our parts are designed to ensure drivability, reliability and make sure our customers receive the best performance from their vehicles.
All remanufactured units are built to OE specs, then augmented with aftermarket upgrades and improvements. This KarWay® System prevents reoccurring long term problems and provides the ideal blend between OE and aftermarket technology.