Company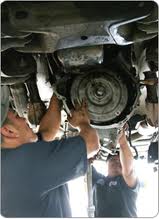 The National Employment Headquarters for the Transmission Industry
Production USA Introduction When our employee members change jobs, 74% of them relocate to another city or state. Changing jobs is tough enough but, when you are an industry employee moving your family across the country, it is a different situation all together. That is why we do everything we can to make it as easy as possible for our employee members to relocate.
For the last 15 years, our website has brought transmission shop owners and industry employees together by serving nationwide employment opportunities available at our shop owner members shops.
Our shop owner members are a nationwide group of independent and franchise shop owners that hire locally and nationwide. They have made a personal and financial commitment to hire and maintain the best TEAM of industry professionals possible for their transmission shop and their customers.
Our job at the national employment headquarters has always been to make it easy for industry employees to relocate and to have a fast , cost effective way for our shop owner members to hire nationwide. Our Employment USA application at the website ,has been used by hundreds of transmission shop owners and thousands of employees nationwide and , has turned out to be the "missing link " needed to accomplish just that.
Now days, we have close to 3000 members at our website . Our employee members have told us that every shop they go to has a different production system and that poor organization at the shops was a nationwide issue. With so many employee members relocating we feel like the time has come to develop a uniform production application .
A shop that is not organized is a shop that does not have clear communications between ALL TEAM members. The Production USA application is a live work in production application that we have created for transmission specialty shops that solves that problem. This app is a free membership upgrade at the website and establishes Team communication instantly.